Home


Latest News


Prices


Find Us


Mailing List


Contact Us



The Boats


The Lodge


The Bailiff


The Water


On Arrival


Stocking


Flora & Fauna



Trout Recipes


Fishing Statistics


Weather Forecast



History


The Fly of the Year


The Darwell Cup


The Powdermill Cup



Safety Advice


Club Rules



Accommodation


Places Of Interest


Fishing Links









News Flash Monday 31st October 2016

Good News!

The water temperature at Powdermill has now fallen from a 20.5 high to a more seasonal 15 degrees and this seems to have brought the fish back onto the feed. Over the last 4 days 28 rainbows and one brown trout have been caught and last Friday member Bob Sanger landed a rainbow of 5lb 10oz as part of his 6 fish bag. Another bag of 5 fish was taken by another member yesterday.

Nearly all of these fish were caught from the dam.
Take the chance to enjoy this exceptional autumn sunshine at the beautiful Powdermill Reservoir before the onset of winter.


LATEST NEWS - AUGUST 11th 2016

Member Dick Telford was quietly minding his own business this afternoon fishing from a boat near the bubbles enjoying the sunshine when all of a sudden a rainbow leapt from the water and landed on his lap and then finished up in the bottom of the boat. Ever the sportsman and witnessed by his boat partner Dick ensured the fish was returned to the water non the worse from it's experience. The big question must be - who was the most surprised, Dick or the fish?

Sadly two hours later Dick had failed to attract any interest to the business end of his line!



THE NEW POWDERMILL MAYFLY

ITS NOW OFFICIAL POWDERMILLS MAYFLY IS CALLED THE MAYJUNEJULY FLY !

June saw just under 300 fish caught on the mayfly and we are still seeing lots of hatches and catches in July.

There has never been a better value time to visit us with July and August all day tickets reduced to just £25! The lake is very well stocked so don't miss out on this great opportunity for some of the best fly fishing in the south east.


Club Competition Friday 24th June 2016

The event was brought forward from its usual time in August in the hope that this would improve catches. This certainly worked with nearly everyone getting amongst the fish with several catches of 5 or 6 rainbows. It was a great day and the only disappointing aspect was that the number of participants was down. It was a shame that it was not better attended as it was a super days fishing.

Paul Strivens was a worthy winner with a bag of 6 fish totalling 10lb 2.5oz.
Joint second place went to Terry Beeching and Peter Ralph who each had 6 fish for 9lb 11oz.

Finally a big thanks to everyone who helped and the high quality raffle donations, special thanks toVic his hard work preparing the venue and to his son Lee for laying on an excellent BBQ. Sue Brignall became our official photographer and some of her great photos are below.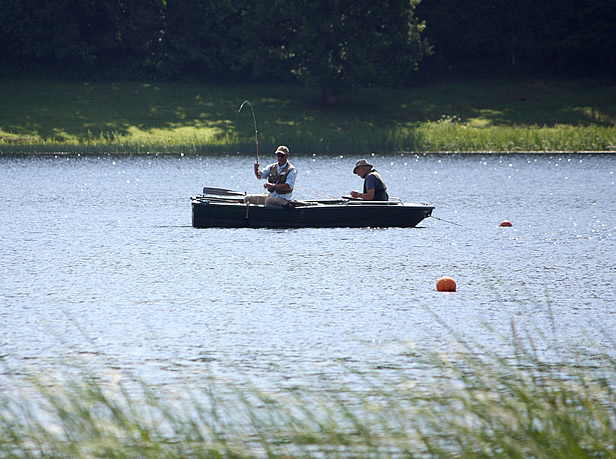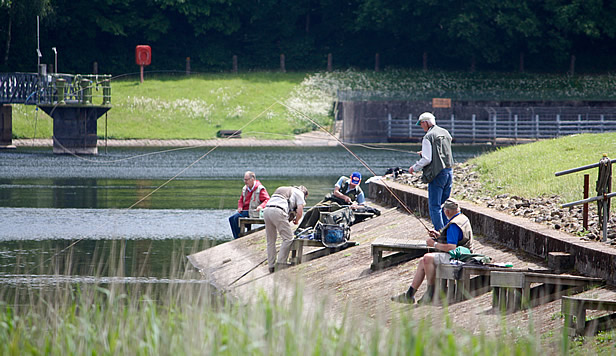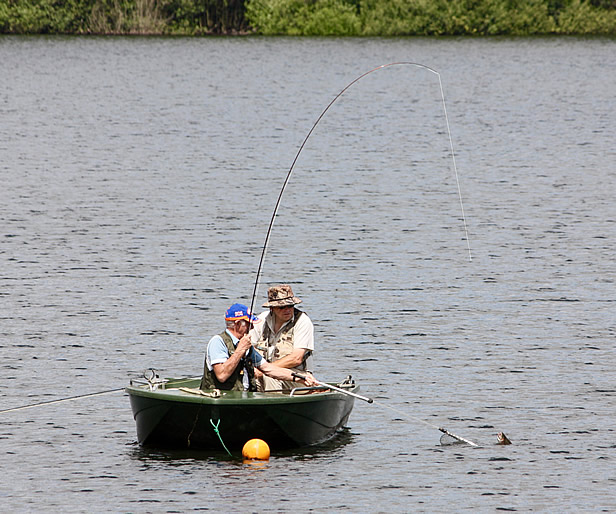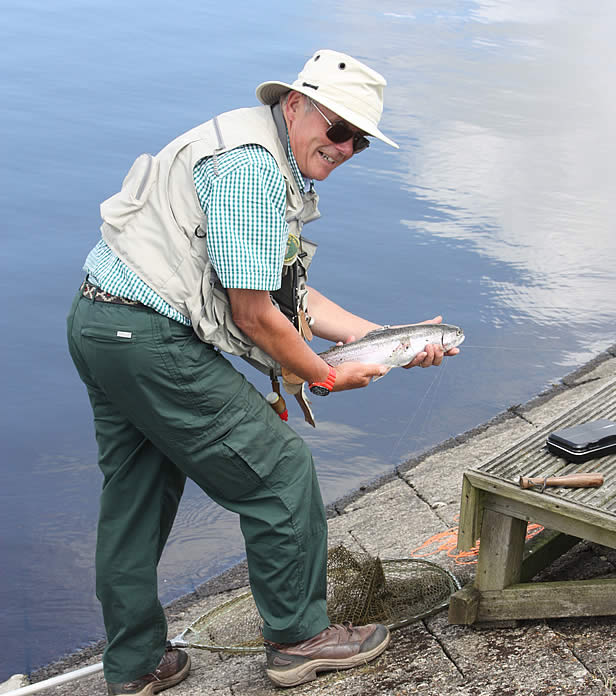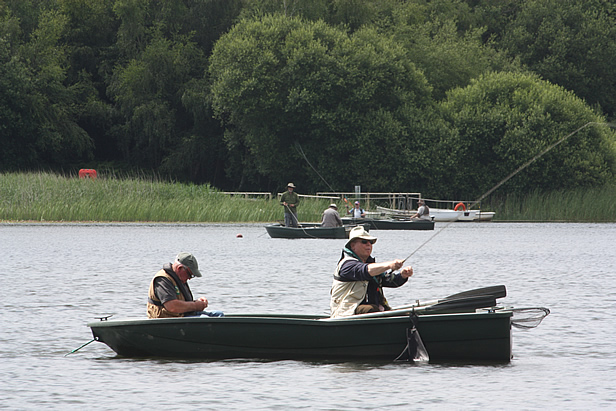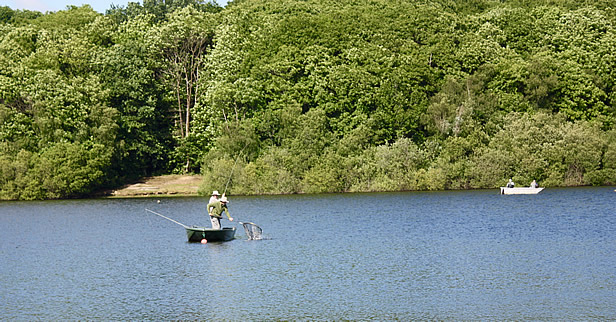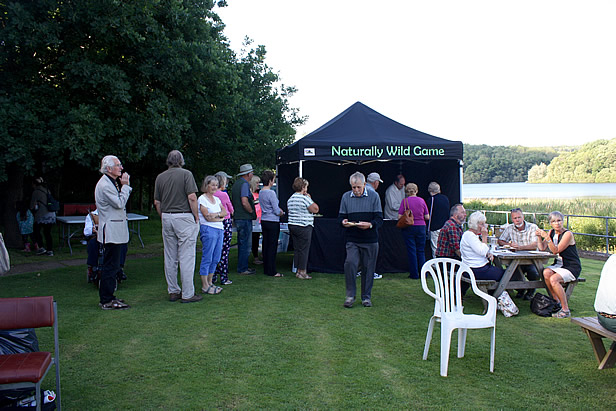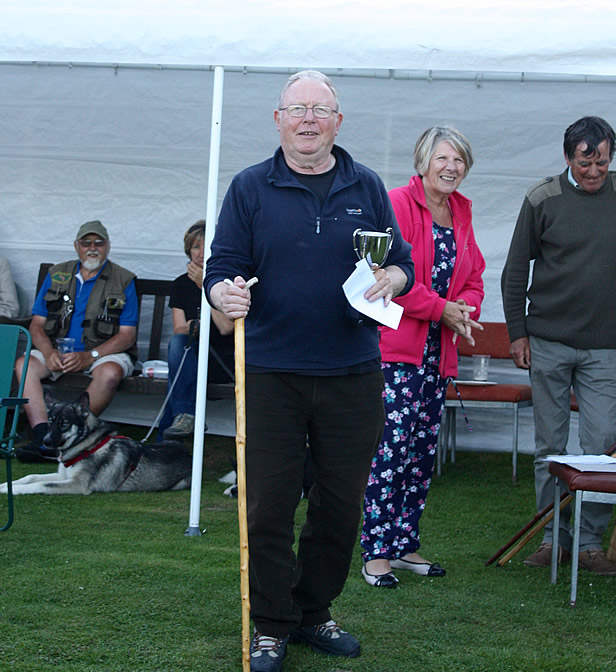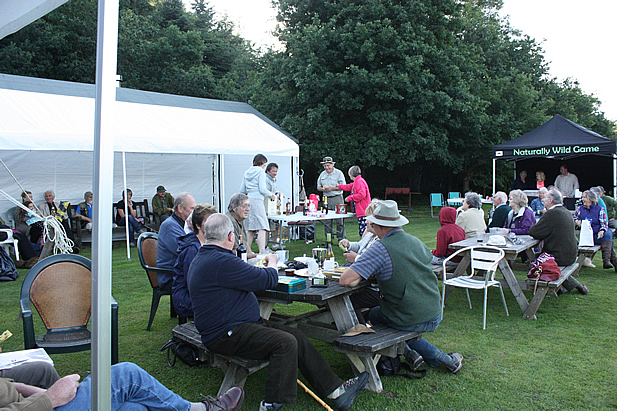 URGENT NOTE FOR MEMBERS - CLUB COMPETITIONS

If you are not already aware our annual club competition and BBQ takes place this Friday 24th June. If you intend to participate and you have not yet informed Vic or Mary could you kindly do so as a matter of urgency. They will also need to know if you will be attending the post competition BBQ and prize giving.

If you would like to donate a raffle prize please can you give it to Vic. This year we are also providing a breakfast bacon roll!

Boats will still be available for visitors on this day.

Our KENT v SUSSEX match takes place on Friday 8th July. As usual this will be fished from the bank. If you would like to participate please contact Vic asap



Monday 6 June 2016

At least it is warmer this week. Last week on a couple of days the temperature was lower than that on Christmas day! This made the dam an unhospitable place for those who ventured out to fish from the bank. Having said that there was no shortage of fish being caught. Mayfly are continually hatching in numbers and the trout are feasting on them as can be seen from the surface action.

This month will see the majority of the dry fly action so a visit to our fully stocked reservoir surly is a must for all fly fishermen ( and women ).

Some days there have been very few boats left on the jetty come late morning so it would be prudent to phone our bailiff Vic Partridge between 9.30am and 10.30am to make a reservation.



Newsflash Wednesday 18th May 2016

The mayfly have officially arrived with hatches increasing by the day! The rainbows in the fully stocked reservoir seem to have cottoned onto what a good source of food they are judging by the surface action yesterday and the corresponding catches.

If you fancy some fast and furious fly fishing then get down to the reservoir as soon as possible whilst the action lasts.

Boats are proving very popular so to avoid disappointment especially if you have driven a long way it is recommended you ring our bailiff Vic Partridge to reserve one. You can get him between 9.30am and 10.30am on 01424 870498. Take a look at these great photos taken recently by Martyn Brignall's wife Susan whilst he was fishing. Two are of Paul Strevens hooking, playing and landing a rainbow and the other 3 are wildlife near the dam.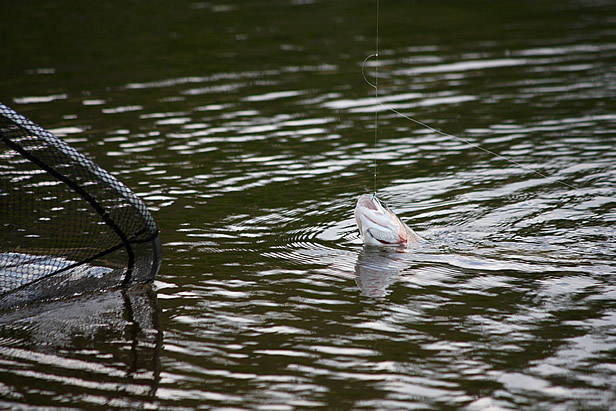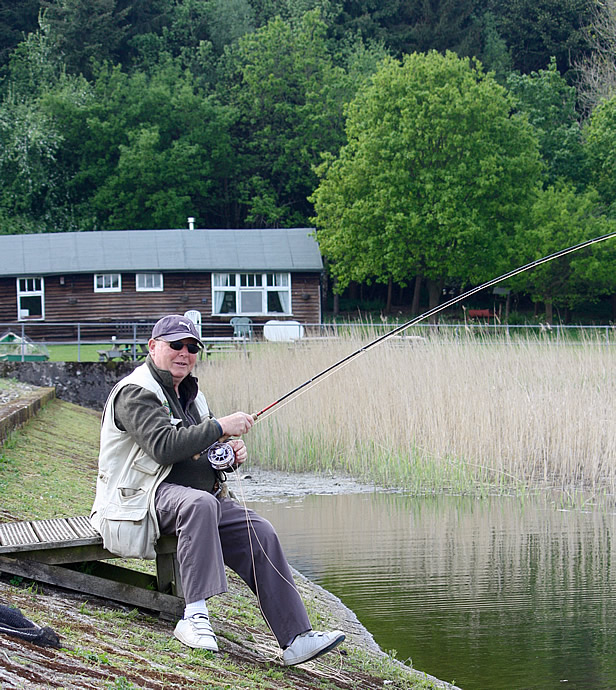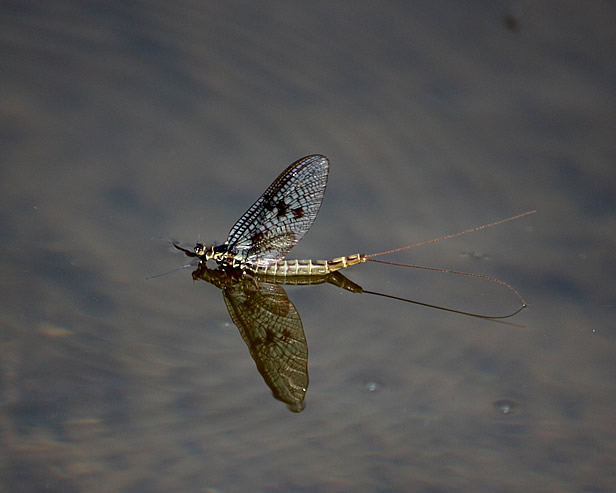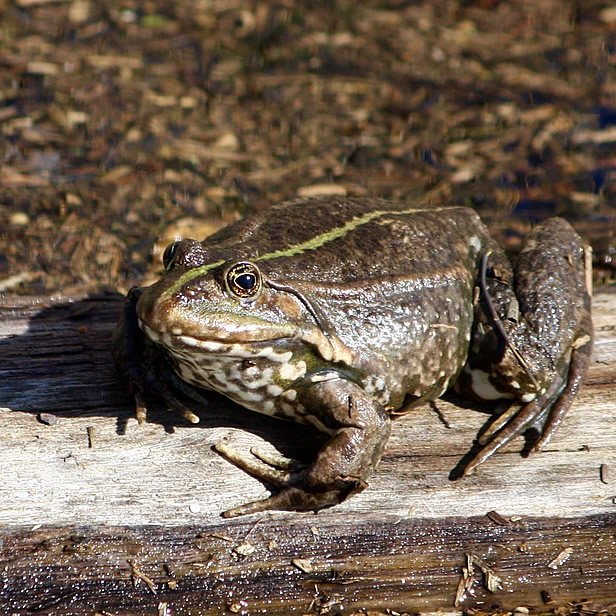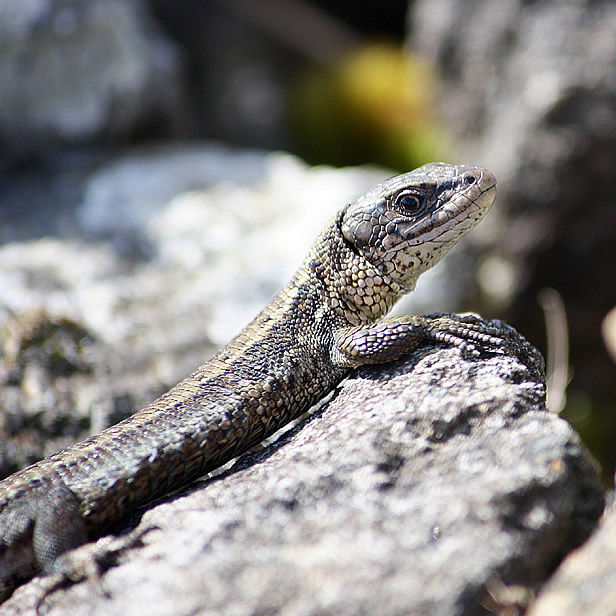 Mayfly

The first mayfly have been spotted at the reservoir. The big question is now who will be the first to catch on a mayfly this season! With calmer warmer weather arriving it is suggested a visit to Powdermill should not be delayed.

The water is fully stocked with a fine head of fighting rainbows and most anglers are taking a good bag. To avoid disappointment at the approaching busy time if you would like to reserve a boat please ring our bailiff Vic Partridge on 01424 870498 between 9.30 - 10.30.


Fishing Competition

Our annual competition at Powdermill Reservoir against Sussex Fly Dressers Guild took place last Saturday 9th April. The match usually takes place at the end of June/early July but had been brought forward in an attempt to improve catches. This certainly worked as in fact only one blank was recorded. Ironically this unfortunate person is a much respected member of Hastings Fly Fishers who has recorded bags of 6 fish in his previous visits this season.

A total of 59 fish were caught with a total weight of 110lb 3oz. Of this 67lb 6oz were caught by SFDG and 42lb 13oz by HFF. A resounding victory for SFDG gaining revenge for last years narrow defeat.
The heaviest fish weighing in at 4lb 9oz was caught by Mr Raw of SFDG.
Heaviest bags were taken by the aforesaid Mr Raw ( 12lb 4oz ) and Ray Burt ( 11lb 12oz ) both SFDG.

The warmer weather this week has brought about an increase in the number of anglers and several bags of 6 fish have been taken. Mayfly nymphs, damsels nymphs and montanas have been used successfully. If you are taking a boat out it might be worth expending the energy to row to the western arm where there appear to be plenty of fish


April 15


'Some more great photos from Bob Whelan showing why you should hurry out to visit us! The real reason for his visit was to catch his limit which he and his guest Peter Rogers succeeded in doing.'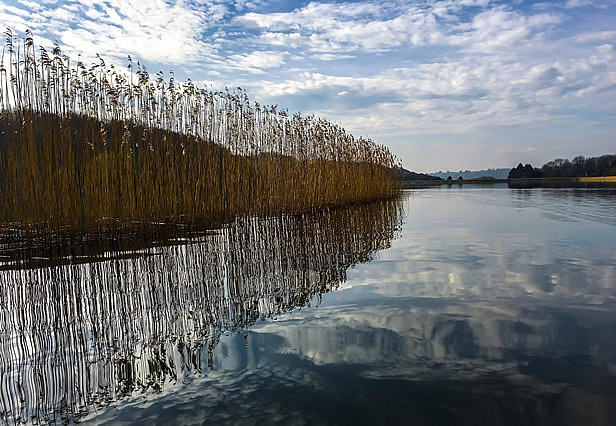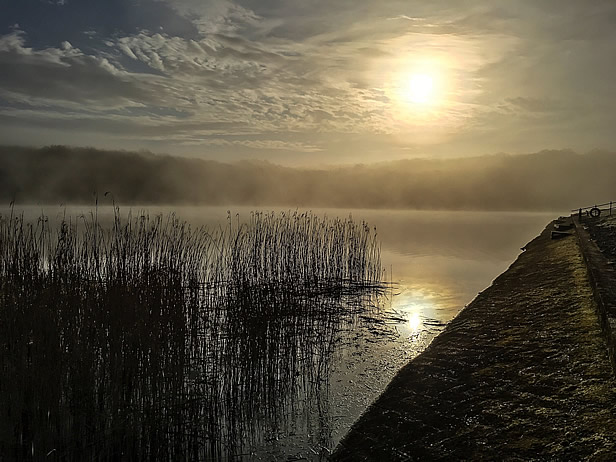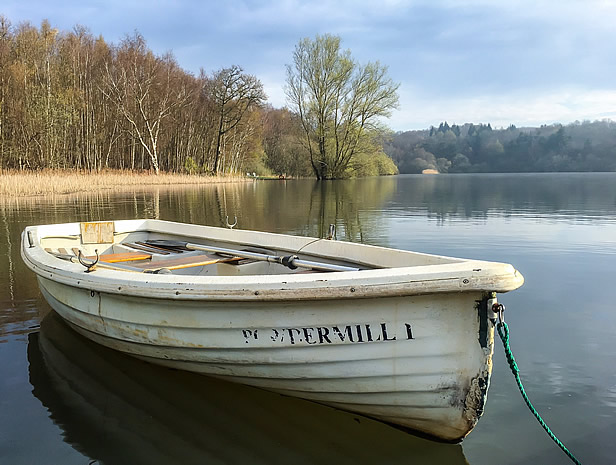 April 10

"Powdermills at its best on Sunday 10th April " photo by Bob Whelan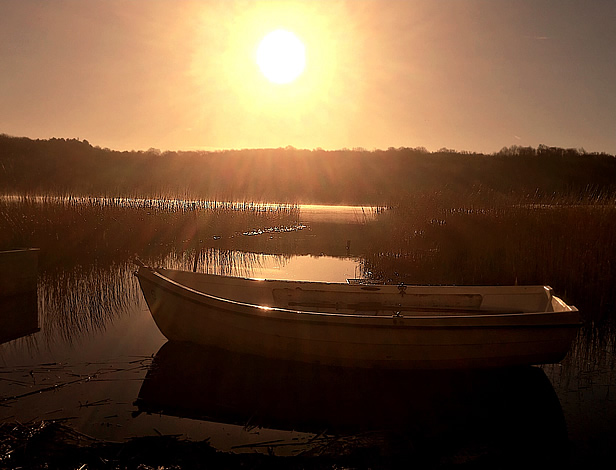 April 08

Although a rise in temperature would not go amiss most anglers are catching fish and in fact several have caught 4-6 rainbows. Even the writer managed 6 last week ( see picture ).

The reservoir is fully stocked with splendid rainbows and a visit is highly recommended.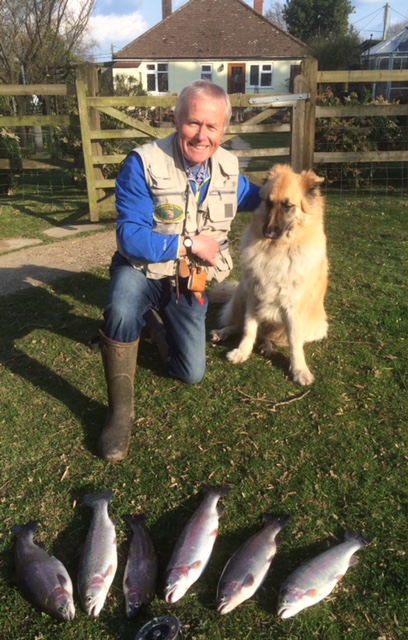 April 08

Managed to tempt 6 very hard fighting rainbows today, all of them around 2 lbs. 4 were caught on a mayfly nymph and the other 2 on a tiny black buzzer. Things are looking good for an early mayfly hatch.

Malcolm Holden


March 31

Storm Katie left its mark with three large pine trees down near the entrance to the reservoir. Fortunately, it did not block the driveway so it's business as usual.The wind was so strong on Monday that Vic deemed it necessary to ban the use of boats as a safety measure. On the rare occasions he is forced to do this he will always put a "NO BOATS" message on the boats blackboard at the entrance to the lodge.The strong winds and disappointing weather over the Easter holiday kept numbers down but most of those who did fish managed to catch (yours truly excepted!).

We had a delivery of fish yesterday and hopefully with warmer more settled weather forecast we can get on with some serious fishing. The stocks are high!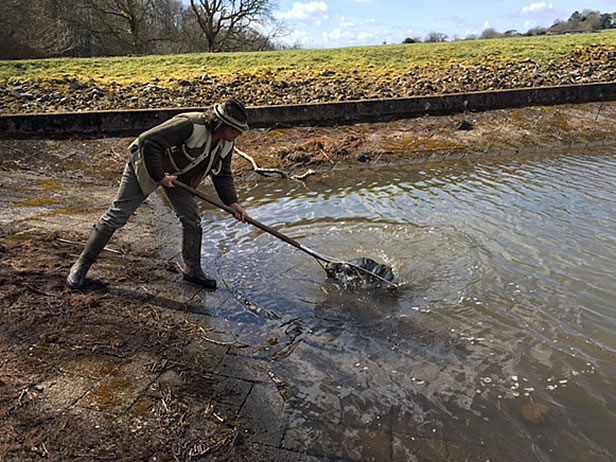 March 18

There was most definitely a call for thermals with this weeks perpetual freezing North and East winds blowing down the reservoir. We are now fully stocked and some of those hardy souls who did venture out got amongst the fish.

On Tuesday John Noble fished the dam and accounted for a fine bag of 6 rainbows totalling almost 12lb and this morning two visitors took 6 fish each.

The fish were taken on a wide variety of flies including buzzers, nymphs, mayfly nymphs and damsels. It appears to be a question of seeing what works on the day. Here's hoping for some gentle south westerly breezes as soon as possible.


March 9

Looking at the catch book for Monday and Tuesday of this week several anglers have caught between 4-6 fish. The successful flies are mainly Nymphs and in particular Mayfly nymphs.

I must give a mention to member Don Burt who after a couple of blanks has got his season off with a bag of 6 fish. Two of these were hooked on one cast and he was fortunate to have Vic on hand to assist with netting them. Another delivery of 300 fish is due later this week and after todays rain eventually clears the weather for next week or so looks quite reasonable.


What a super fish! Plenty more where that came from!

"Fished today in glorious sunshine although, a little chilly. John Walters fished the bank next to me and lost a fish and shortly after hooked this beauty which I landed for him. 5lb 9oz. In perfect condition and gave a good account of itself. John was happy for me to pass the photo onto you. I caught my six after john left. Biggest 2lb 8oz. All fish caught on green damsel nymphs."

Dick Telford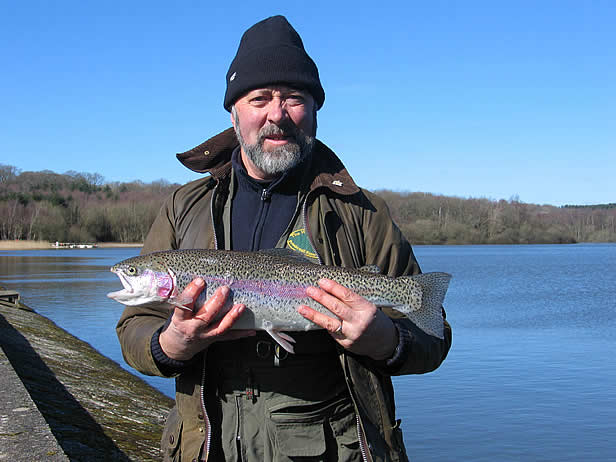 Friday 4th March

After a grim start to the season weather-wise yesterday proved a much better day (as predicted by yours truly!) with nine anglers catching 19 fish between them.

So far nymphs seem to be favourite and in fact the visitor who caught 5 rainbows from the eastern bank on the opening day actually spooned his fish to find them full of mayfly nymph.

Vic reckons this to be remarkably early in the season for mayfly nymphs to be out of the mud, in fact on Wednesday he had a few casts from the damn and landed a 4lb 10oz fish on a Walkers mayfly nymph!

Another consignment of plump rainbows arrived yesterday so if you fancy trying your luck at the weekend there should be plenty of fish out there.
OPENING DAY

After 9 or 10 dry but cold days the eagerly awaited opening day 1st March finally arrived.

What a disappointment weather wise. We were met by a strong cold south easterly wind with continual horizontal rain. For once the Met. Office had got it right!

This no doubt put a lot of intending anglers off and in fact only one boat ventured out and that was not until the weather calmed down and the rain stopped around 2.00pm.

In all 9 hardy souls fished taking 9 rainbows between them with one visitor fishing the eastern bank catching 5 fish.

The weather looks dryer later in the week with Thursday looking promising. Let's hope more of you can get the season off to a start.
NEWSFLASH 23rd FEBRUARY

A bumper load of 610 fish were delivered this week.

The delivery consisted of beautiful fish of various sizes

from 2lb to 4lb



BOATS FOR 1st MARCH

Vic already has a number of bookings for boats for the first day of the 2016 season

Which is just next week !


If you were planning to fish from a boat next Tuesday it is recommended that you call Vic (between 9.30am and 10.30am) on 01424 870498 to avoid disappointment.
FISH DELIVERY 18th February 2016

Our first delivery of Rainbows arrived from Hook Springs today. The fish were in the 1lb 8oz - 2lb bracket.

The pictures show the Hook Springs man unloading from the tanks and fine net full of fish which our Bailiff Vic Partridge releases into the reservoir.


NEWSFLASH MONDAY 15th FEBRUARY

The new 2016 season starts two weeks tomorrow on TUESDAY 1st MARCH Let's hope it's a bit warmer than today!

We expect the first of our fish deliveries towards the end of this week with a bumper 610 fish delivery early next week which should include some larger specimens.

I will try to post some photographs ( weather permitting )

If I recall for the last few years Diawl Bachs, Montanas and green nymphs have done well early in the season. Perhaps now is the time to check your tackle box in readiness.



NEWS EDITOR

Peter Ralph will now be looking after the News section of the website.

If you have any items you would like to include in this feature please email them to Peter on pete.ralph@btinternet.com or call him on 07768 625570.



09 Feb 2016 - 2016 Season starts 3 weeks today

DON'T FORGET! 2016 season starts 3 weeks today. Three fish deliveries are due before the month end. Let's hope the weather will be kind so that the delivery vehicle can get easy access to the reservoir.



TONY TUBB

It is with great sadness that we note that the Club has lost a long standing and loyal member. Tony Tubb has been a supportive and enthusiastic member of the Hastings Flyfishers' Club for over 50 years and we were sorry to learn of his recent death.

Tony was always charming, a real gentleman, and well liked by all who knew him and met him. He was a great sportsman in his youth and always enjoyed his fishing and his visits to Powdermill over the years. He will be missed by everyone at the Club and we send our condolences to his family.