Home


Latest News


Prices


Find Us


Mailing List


Contact Us



The Boats


The Lodge


The Bailiff


The Water


On Arrival


Stocking


Flora & Fauna



Trout Recipes


Fishing Statistics


Weather Forecast



History


The Fly of the Year


The Darwell Cup


The Powdermill Cup



Safety Advice


Club Rules



Accommodation


Places Of Interest


Fishing Links









| | |
| --- | --- |
| OLDER NEWS - 2015 | |

Saturday 28th February 2015

WHEELYBOAT

Visitors to the reservoir will see that the wheelyboat has somehow found its way down to the car park. It was not an easy task to get it along the new pathway leading steeply up from the hard standing, over the sodden grass and down to the car park.




With a number of problems with the boat having been identified, the wheelyboat Trust were contacted to see what they could do. The result is that the Trust will be collecting it as soon as it can and we hope to have it back within a month.



---
JETTY

With further on-site construction work due to take place next Thursday, the race is on to remove some of the buoyancy tanks in order to repair them in more suitable conditions rather than try to apply fibreglass in the open. The next stage in the development of the jetty is to balance the floating capacity of the ramp with the first of the floating sections. The heavy weight of the ramp makes it very difficult to manoeuvre. If we are able to meet our Thursday target a large amount of muscle will need to be on hand to remove the ramp from the water.





---
SNAP OF THE DAY




Friday 27th February 2015

HINGE & BRACKET

Probably the most over engineered hinge that the lunatics in the asylum could have come up with. But incredibly elegant and certainly effective. A real thing of beauty that deserves to be an exhibit in an art gallery.

The entire morning was spent cutting, grinding, welding and eventually fabricating the most beautifully constructed means of joining the ramp to the fixed part of the jetty.


...
Despite the persistent afternoon drizzle, the jetty builders remained undeterred as they embarked on their toughest jetty building session. The last time that your intrepid reporter donned a pair of chest waders he ended up getting a soaking, but there is no fool like an old fool a complete idiot. It was a close thing a couple of times but on this occasion it was Scott's turn when he suffered a major puncture. Not as spectacular as taking a dive, but the end result is much the same. The afternoon rain couldn't stop play but it soon stopped any more photography.



---
SNAP OF THE DAY




Thursday 26th February 2015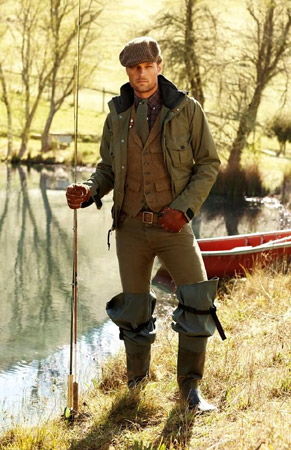 LOOK GOOD, FEEL GOOD, FISH WELL

We are not joking. This is really what Ralph Lauren is offering the more sartorially aware fly fishermen for 2015. As one of the world's leading designers his clothing does not come cheap, but how can you put a price on real style and elegance.

Anglers who frequent Powdermill are well known for their fashion sense and sophistication. We look forward to seeing what this season's best dressed Hastings Flyfishers Club members are wearing. With so little time before opening day, many of our Club members will be franticly trawling the high street for that little accessory which will ensure that their ensemble is the epitome of sporting modernity and style.

Unfortunately, due to the continued economic situation, some of our less affluent members will inevitably turn up wearing last year's ensemble. Hopefully visiting anglers, not too familiar with our Club members, will not notice that last year's gear also made an appearance the year before, and the year before that. Sadly, for yet another season, laundering will not have been part of their new season preparations.



---
SNAP OF THE DAY




Wednesday 25th February 2015

THE SIX STOOGES

The lunatics have taken over the asylum? Some might suggest that these photos are a clear indication that this could well be the case.

The reality is that this is an ideal method for getting our fish from the dam into the water and each stooge has his individual role to play in this complex exercise.



We start with stooge number one, Barry, who not only has the role of independent observer but also has the task of ensuring that Ian, our regular delivery driver from Bibury Trout Farm, is kept calm during all the excitement. This he achieves by discussing in great detail the intricacies of Cheltenham week as, unfortunately, they share a common passion for horses that jump over fences.

The star of the entire theatrical performance is always Ian. His vehicle driving skills are legendry and, because of today's awful ground conditions, these really were tested to the limit. He also wields the net, which he passes down to Lee who feeds the trout into the hopper. Don sits at the top of the downpipe and ensures that it does not come away from the hopper. Further down, the bailiff sits astride the pipe to stop it moving, while puffing on a fag. So that accounts for five.




So where is stooge number six? What the photos do not show is that the bailiff, while puffing on a fag, is shouting instructions to the reporter whose role is not just to take the photos but stand in the water rescuing the less intelligent rainbows that insist on charging up the bank, rather than heading out into the deep. Needless to say, whichever way your reporter is looking, a fish will invariably shoot out behind him, just as he is about to take a photo.

So there we have it - An interesting variation on the question "how many men does it take to change a lightbulb?"



'Stills' do not do the entire performance justice, but if someone were to dare take a video of proceedings and post it on 'You Tube', it would probably go viral and we would be inundated with sightseers. So maybe not!

So what were the fish like? In a word "fantastic".


Editor's Note:
Before you film buffs jump up and down at our reference to Six stooges when there were apparently only Three, read on. "The 3 Stooges" were actually played by six men over the years (from the late 20s in Vaudeville to the early 70s in Film and TV). Three of them were real brothers. Moe, Curly, and Shemp Howard were in fact born Moses, Jerome, and Samuel Horowitz. The other "Stooges" were Larry Fine, Joe Besser, and Joe DeRita. Yawn.... it's your intrepid reporter in 'boring' mode again!



---
MANY 'MONSTERS'

Your intrepid reporter is pretty confident in stating that every fish that has arrived so far this season, from both our suppliers, are 2lb and over, with many 'monsters' up to 8lbs. So the problems we experienced with some consignments containing smaller fish last season certainly should not be the case this year. Although fish will inevitably loose a few ounces as they work off their excess fat, you can consider yourself unfortunate if you land one of much less than 2lb and equally unlucky if your limit bag does not include something much bigger.

We keep saying it, but March and April always return the highest rod averages. Also these early months are far less busy and more peaceful than during the hectic Mayfly period. Combine these benefits with the dramatic colour changes to the flora around the reservoir and you have many peoples favourite time to go fishing. Stunning surroundings, peace and tranquillity, loads of exciting takes and a bag full of fish at the end.

The downside? Having to clean them? Not your crafty reporter. He immediately hands them over to Alec 'The Captain' Chisholm to prepare for smoking. Having been smoked they are either keep as fillets or turned into The Captain's version of Trout Pâté (or moose). Delicious!



---
SNAP OF THE DAY





Monday 23rd February 2015

THE LAST HURRAH

On Sunday, for the second day running, your intrepid reporter arrived to find the reservoir completely deserted, apart from the wide variety of waterfowl that are busy preparing for the nesting season. Fortunately on this occasion he was far from lonely as he was accompanied by the rest of the website's editorial team, keen to set sail in order to view the remote parts of the reservoir before the season opens and the crowds arrive. Well over 300 photos were taken to add to the team's archives as they surveyed every inch of the reservoir.







---
SPIT & POLISH

As opening day approaches a certain amount of tidying is in danger of taking place. However, let us reassure those of you who like the ramshackle and seedy feel of our ageing lodge that any 'tidying' is purely superficial and that the woodworm, spiders and other creepy-crawlies remain undisturbed. However, our resident mice are taking a bit of a hammering as some Club members have taken exception to our fellow residents devouring any consumables left around. They are particularly keen on After Eight Mints and Jaffa Cakes.





---
DATES FOR YOUR DIARY

Each year the more sociable Club members moan that they were not informed of competition and BBQ dates before having to book holidays or arrange other absences. Other less sociable members also like to be informed as early as possible in order to prepare their excuses well in advance.


Annual Competition against
Eastbourne Flydressers Guild
Annual Club
Competition & BBQ
Saturday 27th June 2015
Friday 14th August 2015
---
SNAP OF THE DAY




Sunday 22nd February 2015

THIS TIME NEXT WEEK

With only a week to go to opening day there still seems to be a great deal to do.

No sooner do we announce that the water is unusually clear for this time of year, down comes the rain and it is coloured again. A great deal of water found its way into the reservoir on Friday as can be seen from the photos taken on Thursday and Saturday.




With the ground saturated once more, our concerns now focus on getting the next fish delivery onto the dam. As this is a very large consignment, which is due to contain some very big rainbows, it is important that there are no problems getting the trout safely into the water.



---
JETTY CONSTRUCTION

The endless task of improving our boat stages continues. This week our efforts have been concentrated on the construction of the ramp to go between the fixed and floating sections.




---
SNAP OF THE DAY




Saturday 21st February 2015

EIGHT DAYS AND COUNTING

Only eight days to go as we commence the countdown to the new season, but still plenty to do and no time to waste.

The first delivery of fish arrived last week and we were absolutely delighted with their quality. We were fortunate in that it arrived just in time, before the weather changed and the rains began again. With more consignments arriving next week we continue to be concerned about our ability to get the delivery vehicles close to the water, as the ground becomes saturated once more.





We are also keeping our fingers crossed that this latest period of rain does not also have a detrimental effect on water clarity, which at present is exceptionally good for this time of year.



---
SNAP OF THE DAY

Watch out for our new feature "Snap of the Day". Despite its title, this feature is unlikely to appear daily. But you would expect nothing less from your favourite news team!




Sunday 15th February 2015

A VERY RARE SIGHTING

As far as we know Thursday 12th February saw another 'first' at Powdermill. No doubt Colin (the Birder) will tell us that this is not the first time that Egyptian Geese have been on the reservoir, but it is the first time that we have seen them and that includes the Bailiff. When we first spotted the three of them, high in the sky above the reservoir, we could tell that they were geese, but could not identify them. There were various suggestions as we observed them circling around before they finally landed near the valve tower.



Not wishing to alarm them, Scott Evans (our tame contractor and Alec 'The Captain' Chisholm's' son-in-law) was despatched to get a closer look. Armed only with the reporter's pocket camera, it being too chilly for your reporter to venture out, having only just returned from warmer climes. Scott, lying fully stretched on the ground at the back of the dam, waited patiently for the geese to move close enough to get some photos. A nosey Heron was perched on the tower's railings calmly observing the scene. On such occasions we really need the reporter's better cameras and lenses but he can never be bothered to lug them around unless he is on a special photo-shoot. Nevertheless, Scott's patience was rewarded with a few good shots which eventually enabled the geese to be identified. What would we do without the internet?



The Egyptian Goose is related to the shelduck, so arguably it's really a duck. This pale brown and grey goose has distinctive dark brown eye-patches and contrasting white wing patches in flight. It was introduced as an ornamental wildfowl species and although not native to the UK or Europe, has escaped into the wild and now successfully breeds in a feral state.

Fortunately, there is no real danger of Powdermill being invaded by 'twitchers' as the Egyptian Goose population in the UK is now estimated to be around 1,000 with 90% being in the Norfolk wetlands. So if someone wants to have the opportunity to see one 'in the wild' that's the place to go. Else, just pop along to Bentley Wildfowl Park and Motor Museum, just down the road at Ringmer, where you are bound to spot an Egyptian Goose among the 2500 birds (130 species) that reside there.



---
TWO WEEKS TO GO

With only two weeks to our opening day on Sunday 1st March we are eagerly awaiting our first fish delivery of the season. So we are keeping our fingers crossed that we will not get any more significant amounts of rainfall, as getting the delivery vehicles up onto the dam will be difficult if the ground is too wet.



With the amount of rain that fell in January, the water was very coloured and we were concerned that it was not going to clear in time for opening day. Water was cascading over the outflow as more sediment was being washed in and things were looking bleak. However, the water level has already gone down a little as Southern Water have been drawing-off recently which has stopper the constant flow and, much to our surprise, the reservoir has miraculously cleared very quickly. Water conditions are currently perfect so if the status quo is maintained we could be in for a cracking start to the season.

Don't forget that the month of March always produces the best rod average as long as water clarity is reasonable. Cold, rain and even snow will not put the trout off so, if you are capable of coping with whatever weather March throws at us, you can be assured that the fish will invariably oblige.



Saturday 31st January 2015

MORE PHOTOS OF CURRENT WORK

With lots still to do, how dare your intrepid reporter decided to scarper and take some time off before the pre-season mayhem really sets in during the last half of February. So watch out for our next update which sadly will not appear until Friday 13th February. This date has been specially selected on the basis that by then all our news is likely to be bad news and what better day for our intrepid reporter to inform you of any disasters that may have befallen us in his absence!






However, please bear in mind that there is always some good news for all our visiting anglers and this year it is that prices remain the same for yet another season.

In the meantime here are some photos of this week's highlights to keep you going for the next couple of weeks.



---
ANOTHER ARTICLE FROM PHIL

A missing article from Phil Streeter has finally been received by your editorial team.

So take the opportunity to find out why you too should be preparing to make a pilgrimage to Powdermill as soon as the season begins. To be enlightened, go to VIEWS FROM THE STREET.



Tuesday 26th January 2015

LESS THAN 5 WEEKS TO GO

Time flies when you are busy and there is plenty to do before the new season begins on Sunday 1st March. Nevertheless, you can rest assured that from the outset the water will be crammed with high quality rainbows. This season we are stocking even more specimen fish and our scheduled deliveries arriving in February will ensure that we are fully stocked with rainbows up to 8lb on opening day.



---
NEVER A DAY GOES BY

Despite there being no fish deliveries until February, our visiting cormorants still seem to be able to find sufficient tasty morsels to persuade them to come fishing every day. We suspect that their attention may have turned temporarily to our much loved rudd. These beautiful fish can give us so much dry-fly fun when the trout are not obliging. Despite our various schemes to scare off the cormorants there is nothing as effective as the presence of people and someone sailing about in a boat all day would be the best deterrent.




However, we continue to try a combination of potential deterrents and the 'old boys' are secretly enjoying installing scarecrows and bunting around the reservoir.

No one has yet fallen in as a result of this activity, but Barry 'The Miser' Morgan came very close last week. As someone who cannot swim and claims not to like being in a boat, he is showing signs of the foolishness normally only associated with your intrepid reporter. Last week the pair even managed to swamp the wheelie boat and prove that it really is virtually unsinkable. Fortunately, as our H&S supremo 'The Miser' always insists that life jackets are worn.



Regular readers will be confused by Barry being referred to as 'The Miser'. However, given the limited number of fishing sessions and the even fewer number of fish caught last season we can hardly continue to refer to him as 'The Fishmonger'. So, because of his obsession with ensuring that the Club obtains maximum value at minimum cost for every single item of expenditure, HE wishes to be known by this new title. It was never the intention of your Editorial Team to allow anglers to choose their own pseudonyms. After all, they are supposed to be a form of derisive insult. Anyway, now that 'The Fishmonger' is up for grabs...... who will inherit this title?



---
LOTS TO DO

Boat maintenance, boat jetties, tree surgery, smoke alarms, log splitting, path clearance, and many many other minor tasks continue to be tackled in preparation for the new season.






Each year you can guarantee that someone will go for an involuntary swim, but fortunately this tends to be during the relatively warmer weather. January is not normally a good time to go for a dip but the other day one of our jetty construction crew managed to dive headlong into the icy water. Chest waders do not help when they are full of water. Brrrr!



---
A NEW RECORD?

The amount of rainwater draining off the surrounding land was far greater than the overflow could cope with. As the water cascaded over the outflow of the roaring sounded like an express train or a fighter jet. The reservoir level reached a record height and reached the end of the concrete path where the boats The undersides of the new fixed jetties had been set with a 1" clearance from the maximum water level. So imagine our amazement earlier last week to find that the platforms had completely disappeared under the muddy water, 5" above the prescribed maximum. That morning your intrepid reporter has never seen so much water on the A21 and, on arrival at the reservoir, the land below the dam was awash. Fortunately, 24 hours later the outflow had 'caught up' and the reservoir was back to its genuine maximum height.

So now we have a new worry. Given the state of the ground, how are we going to get the fish delivery vehicles onto the dam next month? A hard frost on the appropriate delivery days would be a godsend!



---
FORCE YOURSELF TO SMILE

Constantly being broke and stuck in an unhappy marriage, a young husband decided to solve both problems by taking out a large insurance policy on his wife, with himself as the beneficiary, and then arranging to have her killed. A 'friend of a friend' put him in touch with a nefarious, dark-side underworld figure who went by the name of 'Artie.' Artie explained to the husband that his going price for snuffing out of a spouse was £5,000.

The husband said he was willing to pay that amount but that he wouldn't have any cash on hand until he could collect his wife's insurance money. Artie insisted on being paid at least something up front so the man opened his wallet, displaying the single pound coin that rested inside. Artie sighed, rolled his eyes and reluctantly agreed to accept the pound as down payment for the dirty deed.

A few days later, Artie followed the man's wife to the local Aldi. There, he surprised her in the produce department and proceeded to strangle her with his gloved hands. As the poor unsuspecting woman drew her last breath and slumped to the floor, the manager of the produce department stumbled unexpectedly onto the murder scene. Unwilling to leave any living witnesses behind, Artie had no choice but to strangle the produce manager as well.

However, unknown to Artie, the entire proceedings were captured by the hidden security cameras and observed by the shop's security guard, who immediately called the police. Artie was caught and arrested before he could even leave the premises.

Under intense questioning at the police station, Artie revealed the whole sordid plan, including his unusual financial arrangements with the hapless husband who was also quickly arrested.

The next day in the newspaper, the headline declared : "ARTIE CHOKES 2 for £1.00 @ ALDI"

Sorry folks! (but makes a change from boring fishing news)



Sunday 4th January 2015

NEW YEAR'S RESOLUTION

Your intrepid reporter has just recovered from a brief cold which could have possibly been avoided had he been bothered to eat the occasional Powdermill trout. We cannot remember when he last ate one. Sadly many fly fishermen get fed up of eating trout and end up not eating enough or, in some cases, none at all. So read on to find out why one of your New Year's Resolutions should be to eat more tasty rainbow trout.

It's no secret that lean proteins like fish are an essential part of any fat loss regimen. Many people however stick to poultry as it is generally cheaper than fish like tuna and salmon which get all the publicity regarding 'goodness'. It is about time that retailers publicised the many health benefits of the humble trout, from which we can all benefit whether your goal is fat loss or overall health improvement.



A Powdermill rainbow contains about 5 grams of fat, but much of these fish fats come from Omega-3 fatty acids, which is where the trout gets some of its health benefits. The flesh contains very little sodium, and although it contains cholesterol if eaten in moderation it will not have a negative impact on your health.

One 3-ounce filet of trout has a whopping 19 grams of protein, which will let you burn fat while digesting this delicious fish. This healthy protein count more than makes up for the lack of fibre found in trout which can easily be added by putting plenty of vegetables on your plate.



In addition to the fat burning properties, there are also large quantities of vitamins and minerals that sustain good health. Vitamin B12, for example, makes up 89% of your recommended daily allowance, while vitamin B6 makes up 15%. Niacin, an essential human nutrient has 25% RDA in just 3 ounces. Potassium, phosphorous and selenium are the most dominant minerals found in trout to facilitate good health.

So not only will you help reduce the risk of such killers as heart disease but more trout in your diet will increase your resistance to sicknesses like flu and the common cold. Our intrepid reporter should take note!



---
A FISHY QUIZ FOR THE NEW YEAR

Having had a number of complaints from website regulars that our Christmas quiz did not exclusively relate to all things fishy, others have reacted by saying how much they enjoyed it and what a pleasant change it made from having to plough through our Latest News only to read about your reporter's latest expose of some unfortunate Club member.

So to try and please all our readers our New Year's Quiz is entirely fish related. Enjoy.



NEW YEAR'S QUIZ
A FISHY ONE
Candle wax tightens ferrules - True or False?
What is the most common freshwater fish found in Great Britain?
Which fly has brown hackles with a white wing, green peacock body separated by a band of red floss and a golden pheasant tippet tail?
From which country does the Goldfish originate?
How many sides does a standard bamboo cane fly rod have?
What type of fly is a Grizzly King?
What is a female salmon's nest for its eggs called?
Quill Gordon is a type of which fly?
Which river flows into the Wash?
Where is the caudal fin on a fish?
What is the most retailed fish in the UK, representing almost 20% in total weight sold?
What fish in Great Britain is mistakenly known as the pike-perch?
In fly fishing what is called a spinner?
What is a Grilse?
Who first tied Greenwells Glory?
What is Amadou?
Which trout catch and release rule do experts state is the most important?
Which is the UK's most productive Salmon River?
What fish is the fly 'Ally's Shrimp' intended to catch?
How many species of mayfly have been identified in the British Isles
There is an "American Museum of Fly Fishing". In which US state is it located?
A wind Knot can weaken your line by how much?
How many hearing mechanisms do trout have for detecting sound?
The growth rate of fish is influenced greatly by food supply and what?
Rainbow Trout are only native to which area in the world?
Who uses the latest 'must have' revolutionary SINTRIX® 550 material?
What percentage of Trans Fat is found in trout flesh?
What is Bombay Duck?
How many fins does a normal trout have?
Who created the no hackle dry fly?
Bonus Question: Which is the most beautiful water in the UK?
Find the New Year's Fishy Quiz answers can be found by following this link: New Year's Fishy Quiz




Friday 2nd January 2015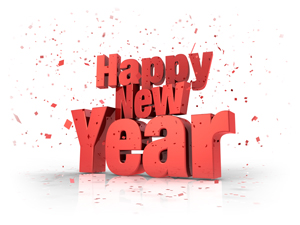 NEW YEAR GREETINGS

We are looking forward to 2015 turning out to be a very happy year at Powdermill with all the developments planned to take place. However, we are only too aware that the quality of the fishing is the most important consideration for our members and visitors alike. We have no control over the weather conditions but we do have a say in the quality and size of trout that we stock. As a result we have endeavoured to ensure that the quantity and the quality of fish in our water in 2015 will be the best ever. Your intrepid reporter is so excited that even he is threatening to put down his camera and cast a line.

So we wish everyone who reads our 'Latest News' a happy New Year and a very enjoyable fly fishing season when we reopen on Sunday 1st March 2015. With no visitor price increases for yet another year we believe that we will be offering outstanding value.





* POWDERMILL SUMMER FISHING PRICES 2015 *

Season Starts on Sunday 1st March 2015




No Price Increase Again For Visitors



Visitors / Guests

Day Ticket : £30 (Max. 6 fish)

Evening Ticket : £20 (After 4pm or 2pm - *See below) (Max. 4 fish)

Day Boat : £15 Evening Boat : £10


* Please note that Visitors Evening Tickets now start from 4pm in May, June, July and August.
Due to the lack of light in March, April, September and October, Visitors Evening
Tickets and Evening Boat Tickets start at 2pm.