Vic Partridge is a highly experienced gamekeeper and has been the Bailiff for Hastings Fly Fishers Ltd at Powdermill Reservoir since 1998.

He lived in Sedlescombe before moving to the Reservoir Cottage in 2003 to be closer to the water.

His knowledge of the local area and the wildlife surrounding the reservoir is second to none, not to mention his knowledge of the water and expertise at catching trout.

His advice is invaluable and willingly given to any visiting angler.


Vic may be contacted at:

The Fishing Lodge,
Powdermill Lane,
Sedlescombe,
Battle,
East Sussex,
TN33 OPL

You can also contact him at the Reservoir by telephone:
Between 9.30 and 10.30am on (01424) 870498.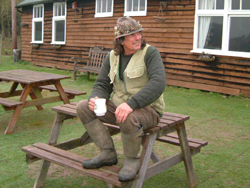 Vic enjoying his favourite pass time.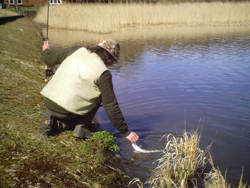 Vic with an early season rainbow.