Old Road Viewed from the Dam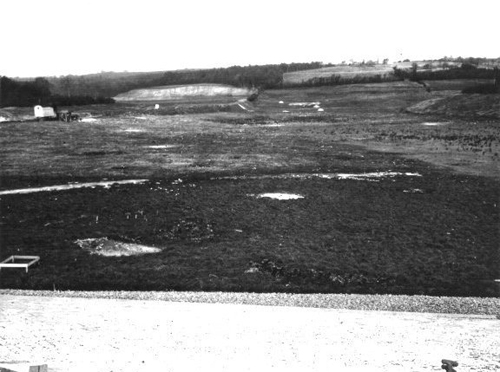 This view was taken from the top of the dam and shows the main basin of the reservoir. The old road in the left middle ground runs across the mouth of the west arm and the white block at its left hand end is the "Pugging Mill" used to prepare the clay for the dam core.

The original photograph was taken in 1932 and is reproduced here by kind permission of Mr G. Coleman.