Work on the Cut Off Trench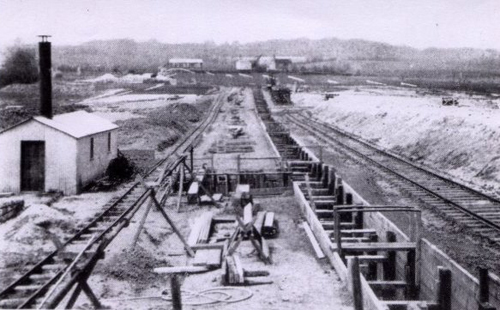 This view looks west along the base of the dam and shows the "cut off trench" under construction. This trench was dug at the base of the dam (prior to construction of the dam proper) and was filled with Wadhurst Clay excavated elsewhere on site. The core of the dam was then constructed (also of clay) above the trench and the whole structure then formed a water tight seal. Prior to its use in this fashion the clay needed preparation to remove impurities and render it to the correct consistency, this work was performed by the "Pugging Mill" shown in some of the other photos.

The original photograph is reproduced here by kind permission of Mr G. Coleman.