View across the Main Basin Looking up the East Arm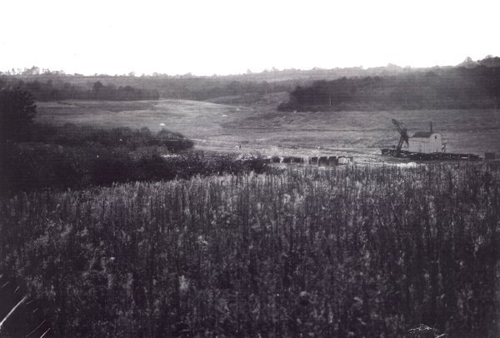 The course of the east arm can be seen clearly together with the steep slope of the east bank. The bank on the left hand side of the east arm is now tree covered and the shallow end of the arm, where it turns left, is largely weeded up. The "Pug Mill", in the right foreground, shows clearly in this shot.

The original photograph is dated 31/10/32 and is reproduced here by kind permission of Mr G. Coleman.