Opening Out The Old Culvert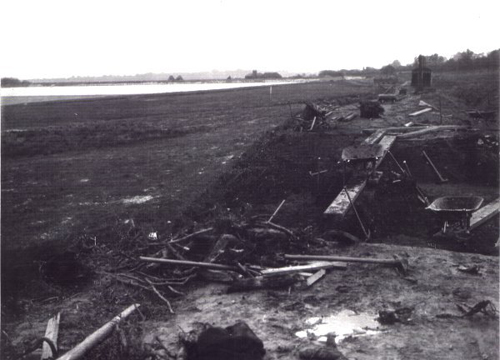 This photo was taken from the top of the old causeway and shows the start of work on one of the openings cut in the old road. The white area at the top of the photo is the concrete surface of the new dam.

The original photograph is dated 31/10/32 and is reproduced here by kind permission of Mr G. Coleman.