View From West of Old Road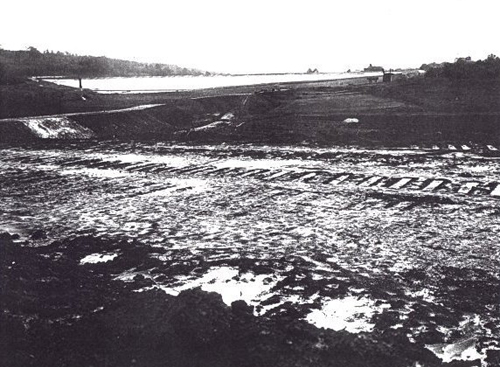 The white area towards the rear of the photo is the concrete surface of the new dam and the old causeway runs from left to right in the middle of the photo. The breach cut in the centre of the causeway is to allow water flow from the west arm when levels are low. The object on the extreme right hand end of the causeway is a "Pugging Mill" which was used to prepare the clay needed for the core of the dam. As may be seen from the map, the clay was dug from a deposit near the reservoir and carried to the site on a light railway track laid for this purpose. The railway trucks were drawn by an early petrol locomotive. The shape of the dam gives a good idea of the cross section of the completed reservoir.

The photograph is reproduced here by kind permission of Mr G. Coleman.